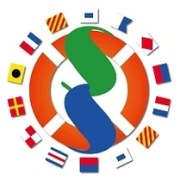 Where the word SAṂYOGA comes from?
The word SAṂYOGA comes from Sanskrit, and it means "harmonious gathering." Samyoga Marine Co., Ltd. is a marine consulting firm founded by experts in the maritime industry. Our team members include masters, chief engineers, pilots, insurance brokers, professors, lawyers, and technicians specializing in navigation, risk management, marine insurance, shipping law, quality management system, ship management, shipbuilding, and repair. That is why we can provide round-the-clock professional services for merchant vessels, fishing boats, special purpose ships, and yachts.
Because of our common interests in shipping and diverse work experiences and qualifications in maritime fields, SAṂYOGA is able to offer an extensive range of business solutions, advice and support for the shipping industry, from vessel safety, technical management and marine operations to crew management and commercial management.